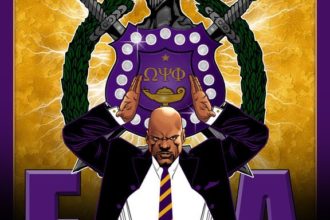 The "Distinguished" Epsilon Alpha Alpha Ques. Jonesboro's first Omega Psi Phi Graduate chpater.
The Alpha Zeta chapter of Omega Psi Phi Fraternity Inc. was chartered on April 14, 1973. The chapter continues to embody service & duty at Arkansas State University.
The Greek Vine is your one stop shop for all Fraternity and Sorority gear. Specializing in paraphernalia for the Divine Nine Greek Organizations (Alpha Phi Alpha, Alpha Kappa Alpha, Kappa Alpha Psi, Omega Psi Phi, Delta Sigma Theta, Phi Beta Sigma, Zeta Phi Beta, Sigma Gamma Rho, and Iota Phi Theta).