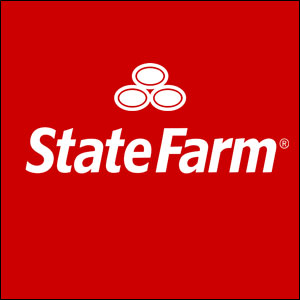 Auto Insurance
Buckle up with State Farm, and get auto insurance in Jonesboro, AR that fits your needs. You've got plenty of options — from collision and comprehensive to rental and rideshare. If you need more than an auto policy for the family, we provide car insurance coverage for new drivers, business travelers, collectors, and more. Not to mention, State Farm is the largest auto insurance provider in the U.S. You could even save more by combining the purchase of auto and home policies.
---
Homeowners Insurance
Protect your largest investment from unexpected events life may throw your way with State Farm® Homeowners Insurance in Jonesboro, AR. So, what's covered?1 Your home insurance ensures you can repair or replace your home, as well as the items you value. Personal property is covered even if you're on vacation, running errands or holding items in storage. More homeowners choose State Farm as their home insurance company over any other insurer.
---
Renters Insurance
Renters insurance, also known as apartment insurance, covers your personal property — like computers, TVs, electronics, bicycles, furniture, and clothing — both inside and away from your apartment or other home that you may rent. Renters' insurance coverage1 even extends to personal property in your car. Renters insurance typically covers losses to your personal property caused by fire, smoke damage, sudden and accidental covered water damage, thefts, burglaries, vandalism or vehicle damage.
---
Personal Articles
Do you have important treasures like collectibles, jewelry, sports equipment, and others? Your homeowners or renters insurance policy may limit coverage on some of your most valuable items. Make sure your valuables are protected with a Personal Articles Policy in Jonesboro, AR. A State Farm® Personal Articles Policy can even provide personal property coverage worldwide (perfect for vacations) in case of theft, accidental damage, or loss.
---
Business Insurance
Whether your business is just starting, growing or maturing, State Farm will provide you with smart options for business insurance in Jonesboro, AR. Your insurance for business may include a business owners policy, commercial auto policy, individual health policy or even workers' compensation. Like you, our agents are small business owners who know the importance of developing a plan for continued financial security. We know your business means everything to you. As it grows, make sure you have the right business insurance products for your business.
---
Life Insurance
State Farm® life insurance helps your life's moments live on. Whether it keeps paying the mortgage, maintains a current standard of living, pays off debts or pays for college, the life insurance you choose can be there when it's needed most by your loved ones. Help secure the future of your family with a term life, whole life, or universal life policy. We have policy options to fit your needs and budget.
---
Health Insurance
As you experience changes in your life, your health insurance coverage should adjust as well. Let State Farm help you find the right policy for health insurance in Jonesboro, AR. We offer a variety of affordable supplemental health, Medicare supplement, or individual medical coverage plans. You may even protect your paycheck with disability insurance to help cover monthly expenses.
---
Banking
You work hard for your money, managing it should be easy! Get banking in Jonesboro, AR with a State Farm Bank® checking or savings account. Put your cash to work in an interest checking account with minimal requirements, or save your dollars in a higher-yield Money Market savings account. You have options. Plus, online banking is so easy through our award-winning State Farm® Mobile App or mobile web.
STATE FARM BANK® DEPOSIT PRODUCTS ARE FDIC INSURED.
---
Annuities
Let State Farm® support your financial future with an investment through annuities in Jonesboro, AR. Immediate annuities may guarantee an income for life, while tax-deferred annuities could help increase your retirement savings. Selecting the best annuity option depends on your financial goals and market conditions. Create a future stream of income or payments with an investment option that grows for you. State Farm can help clear the confusion and misinformation out there when it comes to annuities.
---
Mutual Funds
Invest in your future and help meet your goals with State Farm® Investment Planning Services. You're offered a variety of account types and multiple investment products. Feel free to check the investment firm or professional's background at FINRA's Broker Check®.
Categories: Annuities, Autmobile Insurance, Banking/Finance/Investing, Black/African Owned, Health Insurance, Insurance, Life Insurance, Minority Owned, Motorcycle/ATV/Bike/Boat Insurance, Mutual Funds, Women Owned
Tags: Automobile Insurance, Business Insurance, Home Insurance, Insurance, Insurance Agent, Life Insurance, Renters Insurance
2212 Fowler Avenue
Suite A
Jonesboro, Arkansas 72401
Mon-Fri 8:00am to 5:00pm Sat & After hrs by appt
8709338989 (Office)